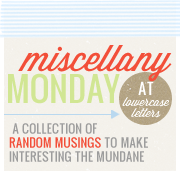 Clearly February is not a good blogging month for me. We are over half way through the month and here I am writing my third post of the month.
I guess the secret is out. We are boring homebodies. Our lives aren't exciting. Nothing worth posting about has really happened. We don't have kids so that eliminates funny kid stories and our dogs are just as boring as we are. Most of the time this is what they are doing.
This weekend has allowed me to enjoy a four day weekend. I've just enjoyed the time off. The most productive thing I've done is laundry.
I also finally discovered the app that lets me put multiple photos together. Score!
Because I was off on Friday I was able to attend and help with a very sweet Valentine's Day Party with one of my favorite two year olds and all her peeps. Here is me with the hostess.
It was a great party. Jill did an amazing job as always. It made me look forward to doing something like this with my children some day.
I'm ending this nice four day weekend curled up in bed with my man watching The Voice. Perfect ending.
"Love prospers when a fault is forgiven, but dwelling on it separates close friends."
Proverbs 17:9