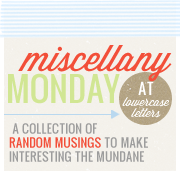 1. Last Monday, Valentine's Day, I received a beautiful bouquet of roses at school. I cried. My students informed it was okay that I cried. :) They really can be sweet. The husband hardly ever sends me flowers so when he does it is a true surprise and extra special. I like it that way.
2. The husband was out of town all last week. I barely noticed because I was so busy. 7:00 was the earliest I got home from work last week. Needless to say it was a long week, not a bad one, just a long one.
3. I can deal with that long week though because I've had a four day weekend. With parent teacher conferences Thursday night, we were out Friday. Today we were out for President's Day. Sounds glorious I know. It won't in June when I'm still in school.
4. The husband and I have tickets to see James Taylor in concert next month. I'm stoked! We love James Taylor. How Sweet It Is is our song and was played at our wedding.
5. We had a FABULOUS weekend. The husband took me to the mall Saturday where I stocked up on stuff from Bath and Body Works. I also got three new pairs of pants for $30 at New York and Company. That store has seriously become my favorite place to shop. I love that I can buy pants there that are the right length for me, no hemming needed. You have no idea how hard that is!!
Sunday we had an awesome church service at Fellowship Bible Church. We've been attending there pretty regularly. The sermon was on the Brazan Altar. At the end of the service we were asked to pray and confess our sins. They asked to write them on a red piece of paper and then we left them at the altar. It was such a cleansing and uplifting service. I left feeling like a new person. We came home and took a Sunday nap and then went and bought groceries. Sunday night the husband grilled burgers on the new gas/charcoal combo grill he bought Saturday. They were yummy!!
6. Said grilling has put me in the mood for camping. We are thinking about going next month during Spring Break.
7. The beautiful weather we've been having has me in the mood for vacation in general. I've been dreaming of cruises and other great vacation destinations. I'm going on a vacation this summer since I was pretty much on house arrest this past summer with my surgery.